Safety At The Village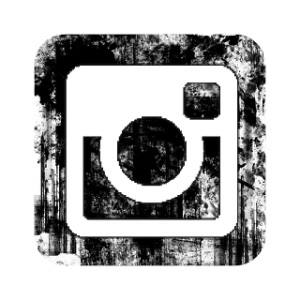 At The Village, your safety is always our first priority!
The Village is an action sports facility where injuries can happen. Like all sports, participants need to decide if the benefits of riding are worth the risk of injury. BMX, Scooters, Skateboarding, Rollerblading and Rollerskating creates the risk for potential injury even when being safe.
Here's some tips for keeping safe:
Safety Tips
1. Use appropriate safety gear at all times – this may include knee pads, wrist pads, elbow pads, gloves, ankle braces and an Australian Certified Helmet (the use of a helmet is compulsory, however it may be a non-certified one).
2. Don't stand, stop or sit at the bottom of a ramp under any circumstances. The ramps in the park are all tall and someone approaching from the other side may not see you.
3. Don't stand, stop or sit within 1m of the coping – this may interfere with other riders in the park.
4. Always look around you before dropping in to make sure the coast is clear.
5. Never drop in while another participant is using the park
Park Rules
1. All Participants must complete and sign a wavier before they enter the park.
2. All Participants must wear a helmet in the park while riding.
3. No food, unsealed drink containers or glass containers of any kind are to be taken into the park.
4. No Alcohol, or illegal substances are permitted on the premises. Cigarettes and vaping can only be used outside outside of the carpark. Smoking and vaping is prohibited inside the park.
5. No tagging, graffiti, placement of stickers or littering will be tolerated in the Park.
6. Children under 10 must be accompanied by an adult at all times in the park.
7. Profanity and abusive behaviour towards other participants, staff or spectators will not be tolerated.
8. All Participants and attendees must follow instructions from The Village Staff at all times.
9. Participants are not to attempt any tricks that would endanger other participants, staff or spectators.
10. Participants are not to attempt any jump that takes them outside the designated course area.
11. Participants are not to attempt any trick that is beyond their ability.
12. No riding is allowed outside the park – in the shop or canteen area.
13. Only paid participants who are using sporting equipment (bikes, scooters etc) are allowed to use the ramps and resi. Spectators and other attendees can stand in the viewing areas and must be off the course at all times.
14. All bikes and scooters MUST have bar ends to protect yourself and the ramps.
15. Causing deliberate damage to the ramps, or causing damage through any non-riding related activity (throwing bikes / scooters in anger) will not be tolerated and the participant will be liable to repair the damage.
16. Participants are not to deliberately drop in on or "snake" another participant on the course.
Respect others, and share the space – everyone has the right to have fun here.
Failure to follow these rules may result in you being asked to leave the park (no refund offered), and repeated breaches may result in bans from The Village and any of our affiliated organisations.