Coaching


SCOOTER AND BMX ' LEARN TO RIDE RAMPS AND SKATEPARKS' COACHING CLINICS - Do you, or your son or daughter, love riding their scooter or BMX bike? Do they want to learn to ride skate parks and ramps? Or do they want to improve on existing skills and learn more advanced tricks in a SAFE environment, while meeting new friends and having FUN?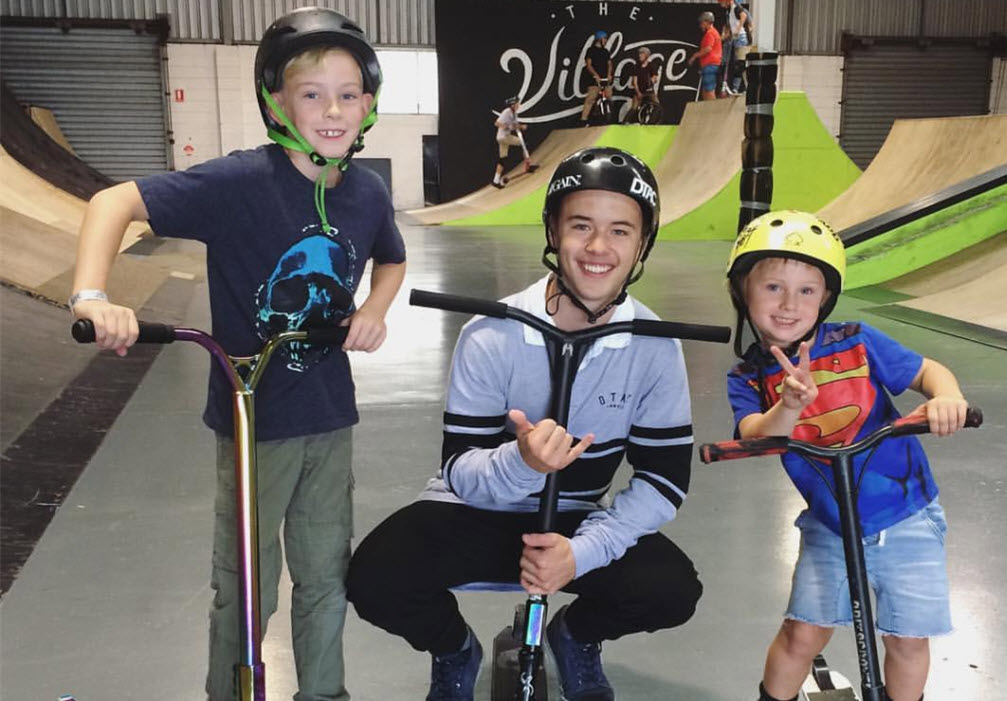 The Village Park & Supply will be holding school term coaching clinics suitable for beginner and intermediate skill levels with one of Australia's leading coaches. Our facilities include a FOAM PIT for safely learning new tricks.
Book Now to secure your space!
The clinics cover:
• Skate Park Safety and Etiquette
• Basic bike maintenance and bike fitting (if needed)
• Beginner to advanced tricks and skills
• Use of Skate Park obstacles – including quarter pipes, box jumps, spines, foam pits etc
• Includes 1hr of coaching and the balance of a 3hr park session for free riding, before or after coaching starts.
Book Now to secure your space!
Clinic times (during school terms):
• Tuesday Coaching- 4.30 - 5.30pm
• Thursday Coaching- 4.30 – 5.30pm
• Saturday Coaching- 10.30am – 11.30am
Bookings are essential. Book online or phone in to ensure your space!
Walk ins are welcome, but subject to available clinic space.
Investment
Single coaching sessions: $45 including 3hr park session
5 Pass: $180 (saving of 20%)
Book now to secure your space!
Private clinics with one of our BMX Coaches are available - or book a coach for a group class or party hire – please call us to enquire about pricing and availability.
Call us on (07) 3172 1840 to enquire or book in.
Call into the Shop or drop us an email here – Contact Us.