September School Holidays
Date Posted:24 September 2018
The Village has another action packed School Holiday Calendar lined-up to keep all you park shreaders occupied.
School Holiday Passes. We've got some great value passes to keep your little shreddery active & out of the house these holidays:
2 week holiday pass $200* is great value if your planning on making The Village your local for the next two weeks.
All-you-can-ride daily pass $20 if your planning on spending more than 3 hours @ The Village.
The Famous Village Lock-In - By popular demand we're holding another Village Lock-in on Friday 28th. We've got celebraty Pro Scooter riders stopping in, pizza & drinks for dinner, midnight snacks, sunrise breky, competitions & giveaways, prizes for the best Instavid on the night & lots more .
Bookings are essential and numbers are strictly limited. At $50 per rider places will go super fast so don't sleep on this one.
We've also got Free BBQ nights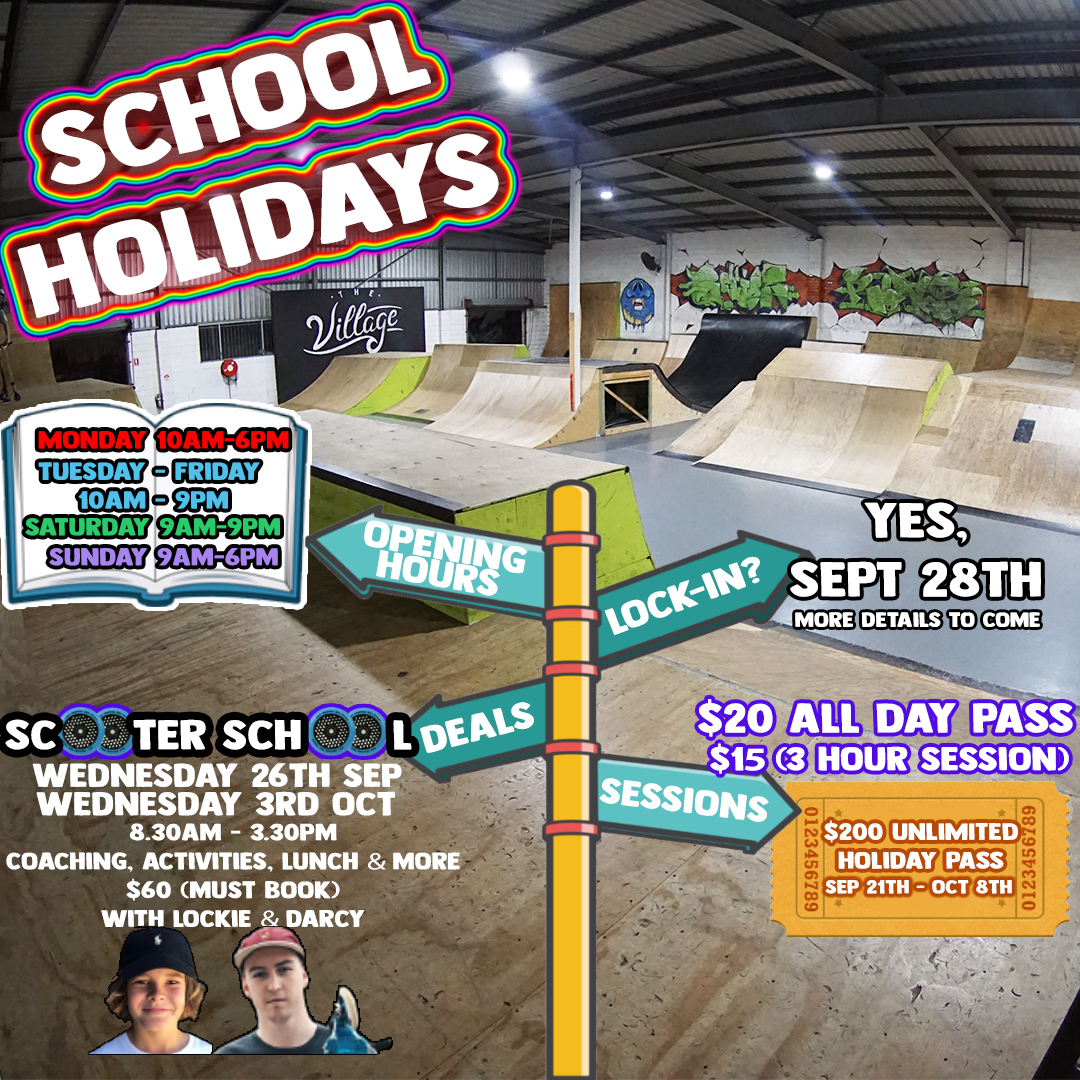 and much much more!
Contact Us to speak with one of our friendly staff if you have any questions or would like to make a booking
(* please note:$200 holiday pass does not include Lock-In)
Make The Village your local these holidays!