What are some of the most popular names in BMX worth keeping an eye on? There are many, but we've pulled together a list of some from both Australia and the rest of the world who've made a name for themselves in BMX riding. Some are freestyle, others have gone into other sports like skating or downhill biking, but all have a BMX start.
Mat Hoffman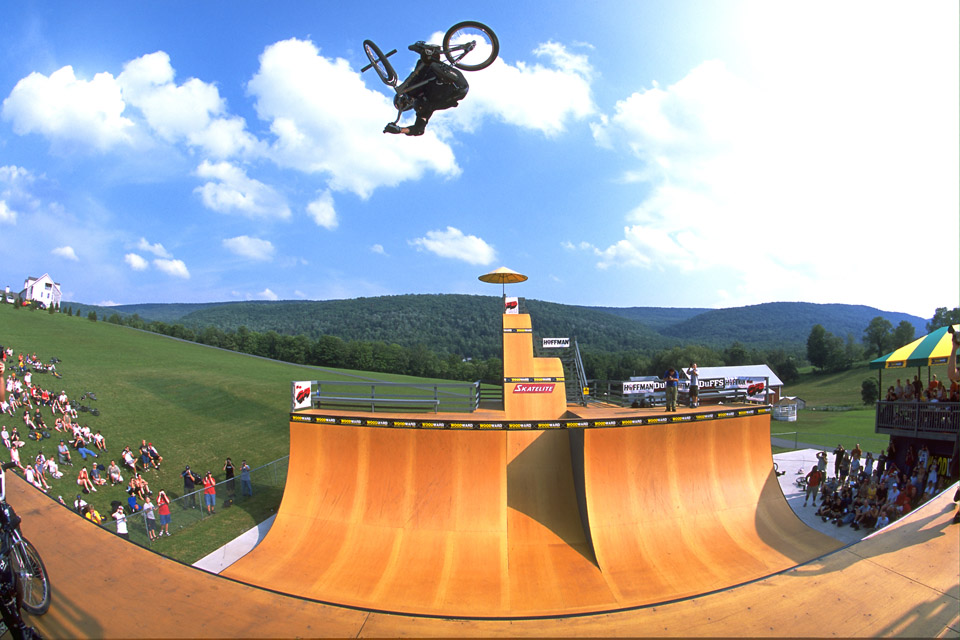 Mat Hoffman is considered one of the best ramp riders. Starting his BMX career in the 1980s in his native United States, he first competed at a Madison Square Gardens BMX contest at the age of eleven years old. He was self taught and, because of his unique style, was able to ride higher than most of the other competitors.
He was the youngest pro to join the freestyle circuit in 1987, winning the first professional contest he entered. Since then, he's developed a series of television productions and contests, including media for ESPN and X Games, as well as several BMX video games. He published a book called The Ride Of My Life in 2001.
His website is at MatHoffman.com.
Van Homan
Known for his impressive videos of freestyle BMX tricks, Van Homan is a rider from New Jersey. His freestyling is known across the world and Stew Johnson's Holy Fit video shows just that. One of the most famous BMX videos has been the Criminal Mischief video from 2001.
Mike Aitken
Riding since the age of two years old, Mike Aitken is a BMX rider from Utah. He started racing BMX competitively at the age of eleven. He's created a handful of feature length videos for Fit, and in 2008 had a serious accident that almost cost him his life. However, he's made a drastic comeback over the past few years and is back to making films. Check out his instagram account!
Harry Main
British BMX rider Harry Main, from Liverpool, is one of YouTube's most famous BMX riders, with over a million subscribers across his social media. His stunt films are widely watched.
His brand of "Harrymainia" videos have garnered millions of views:
Jared Graves
An Australian rider from Toowoomba, Queensland, who has represented the country in various bike sports, Jared Graves has participated in multiple world contests and Olympic events, finishing sixth at the 2008 Summer Olympics. He has since gone on to compete in enduro riding and four-cross in addition to BMX.
Here's a best-of compilation of Jared Graves:
Māris Štrombergs
Māris Štrombergs is a Latvian pro BMX rider, born in 1987. He was the first champion in the Olympic BMX cycling category, in 2008. He had won the UCI BMX World Championships earlier that year. He kept his champion title in 2012 at the London Olympics by winning gold again. "The Machine" has a personal website at http://marisstrombergs.com
Anne-Caroline Chausson
A pro cyclist competing in BMX, Anne-Caroline Chausson was born in France in 1977. She's won 14 European mountain bike championships. However, her first successful career in bike sports was in BMX, which she raced until 1993. She switched to mountain bikes for many years, but went back to BMX in the 2008 Summer Olympics, where she won the gold medal at the first women's BMX contest.
Check out Anne-Caroline's website at AnneCaroChausson.com.
Eric Carter
A Long Beach, California native, Eric Carter is a former pro BMX racer who was one of the world's most famous riders from 1983 to 1998. He was known by the names "Golden Child" and "The Earthquake" before eventually becoming known as "EC". He transitioned into mountain bike racing during the latter part of his career.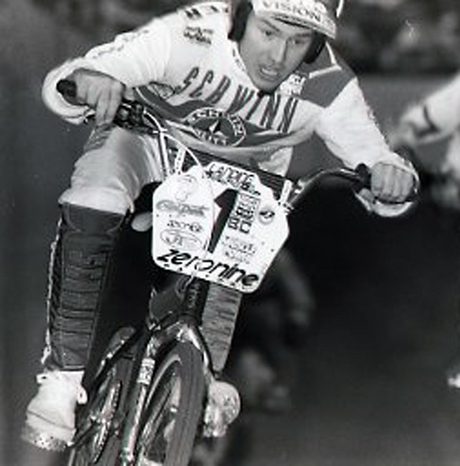 Aaron Gwin
Another California native, Aaron Gwin raced BMX from the age of 4 years old. By the age of 8, he was competing in national contests. Although he's since transitioned to downhill racing, he's known for an impressive amount of flow and flexibility which is attributed to his early days in BMX.
Robbie Maddison
Starting out on BMX and transitioning into motorbike stunts, Robbie Maddison is an Australian rider born in 1981 in Kiama, New South Wales. After learning freestyle tricks, he began winning contests and eventually broke the world record for the world's longest motorcycle jump, previously held by Evel Knievel, with a jump measuring 98.34 meters.
On a live ESPN broadcast on New Year's Day in 2009, Robbie Maddison jumped 29 meters onto the Paris Las Vegas Arc de Triomphe and descended a 24 meter drop to the ground. Other successful jumps have included the Tower Bridge in London, the Corinth Canal in Greece, and has gone on to be a motorcycle stunt rider for Daniel Craig in Skyfall and Vin Diesel in XXX: Return of Xander Cage.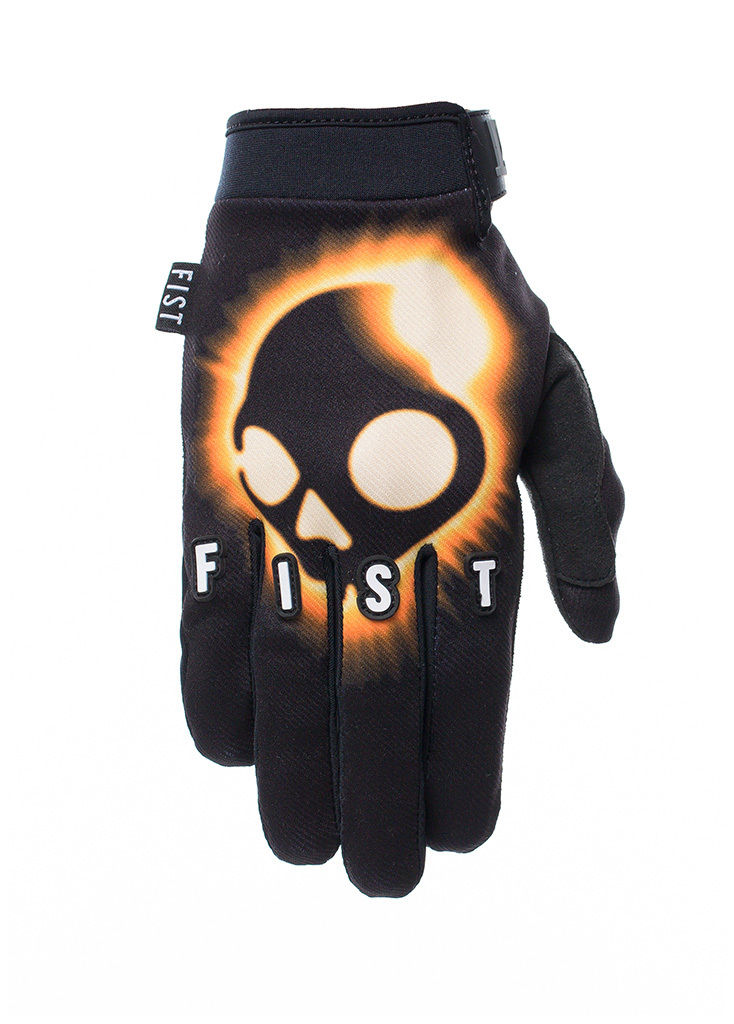 We've also got a special pair of Maddo gloves from Fist available in our storefront, which we think you should check out!