April School Holidays at The Village
The Village Park & Supply has an action packed School Holiday Calander to keep all you park shreaders occupied these School Holidays.
The Village Unlimited Holiday Pass at $200 is great value if your planning on making The Village your local for the next two weeks!
Tie-Dye Friday - The ever popular Tie-Dye Friday is back. For only $50 you get a a 3 hour park session & a Village Tee. Plus, our Crew will walk you through Tie-Dyeing your shirt so you have an original, One-of-a-kind Village T-Shirt
Lock-In - By popular demand we're holding another Village Lock-in on Saturday 8th. This time we are limiting entry to 50 riders for our our staff's sanity! Bookings are essential and on a first in basis. At $75 per rider places will go fast so don't sleep on this one.
The Lockin will include a BBQ dinner, midnight snacks, sunrise brekky and who knows which Pro's might come in for a visit during the night
We've also got Free BBQ nights, a Best Trick session and Squad days and much much more!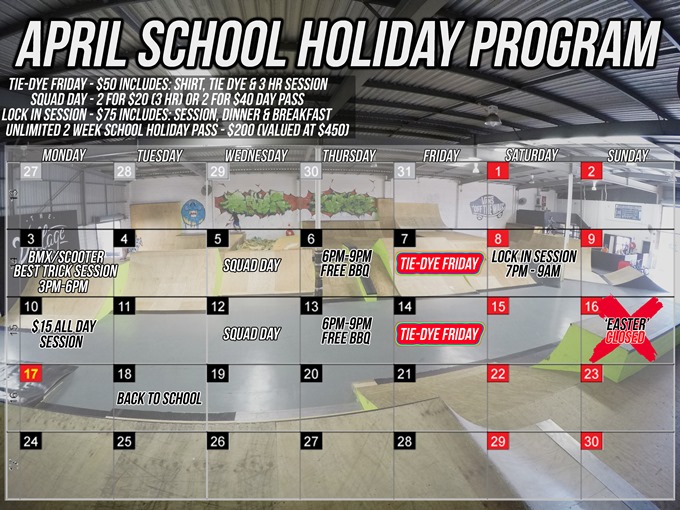 Contact Us to speak with one of our friendly staff if you have any questions or would like to make a booking
---
Leave a comment