Famous Village Lock-In
Date Posted:21 September 2018
IT"S LOCK-IN TIME AGAIN BOYS!!!!!
The famous Village Lock-in is on again so get the crew together & get ready for 13 Hours of non-stop Skatepark action.
We've got a big one planned with heaps of prizes & comps for all ages. So if your 8 to 18 years old & ride a Scooter
or a BMX Bike The Village is the place to be next Friday 28th Sept.
Bookings are strictly limited & at only $50 including Dinner & Breakfast you'd be crazy to miss this one.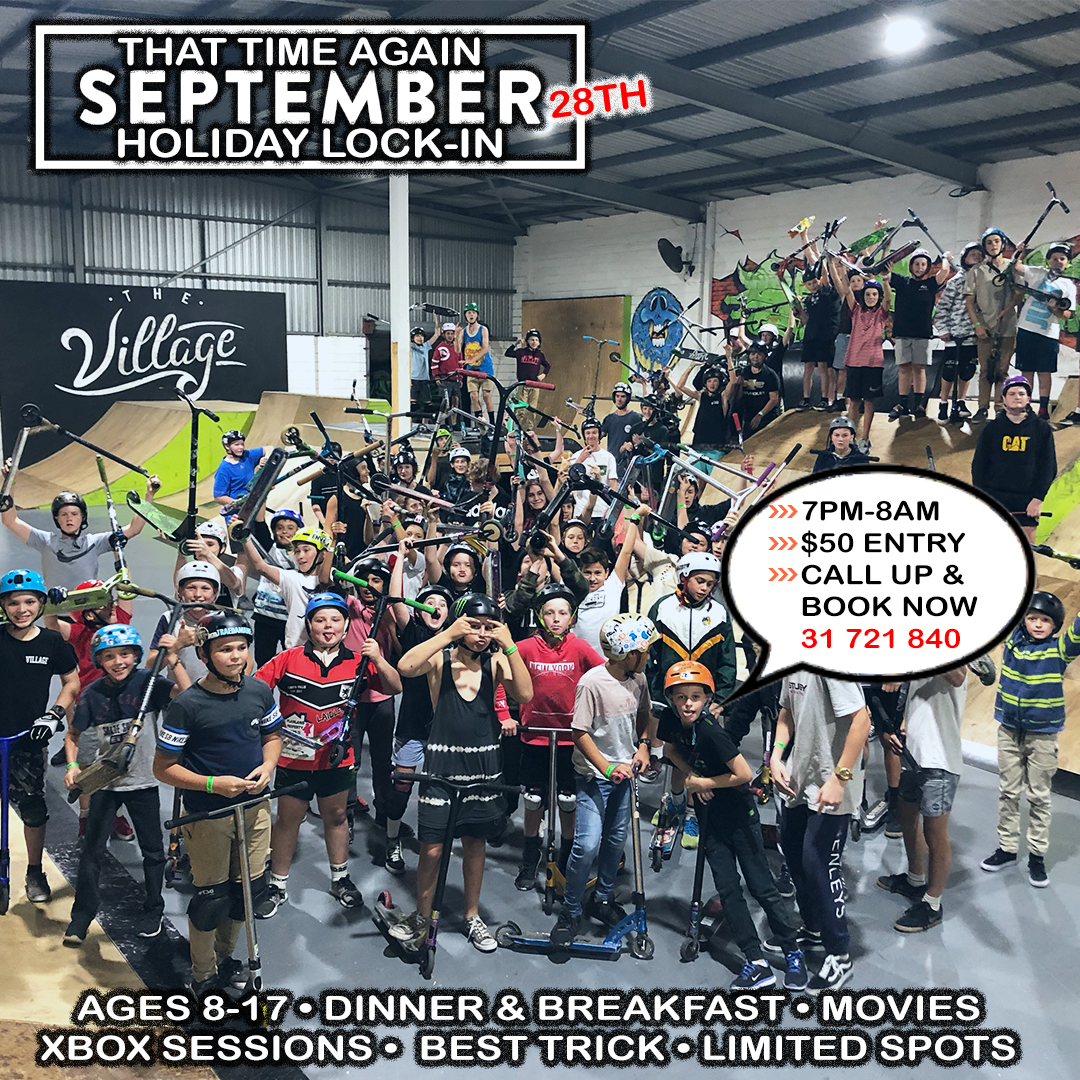 Phone 07 3172 1840 NOW to book your spot!