CHRIS COURTENAY 2017 SWEETTOOTH BUILD!
Date Posted:25 October 2016
Watch the man, the myth, the legend and the father of The Village, Chris Courtenay, put together his 2017 Colony BMX set up!
Full parts list as follows:
Frame - Sweettooth 2017 Trans Metal gold 20.7
Forks - Sweettooth
Bars - Sweettooth 8.8
Cranks - 22's in 170mm
Front wheel - Wasp hub laced to Contour rim
Rear wheel - Wasp hub laced to Contour rim with alloy driver
Tyres - Grip Lock 2.35
Stem - Squareback
Pedals - Fantastic
Plastic Seat – CC Combo Tie Dye
Sprocket - CC sprocket 25 tooth rainbow
Brakes - Brethren brakes rainbow, Colony upper and lower cables with Colony lever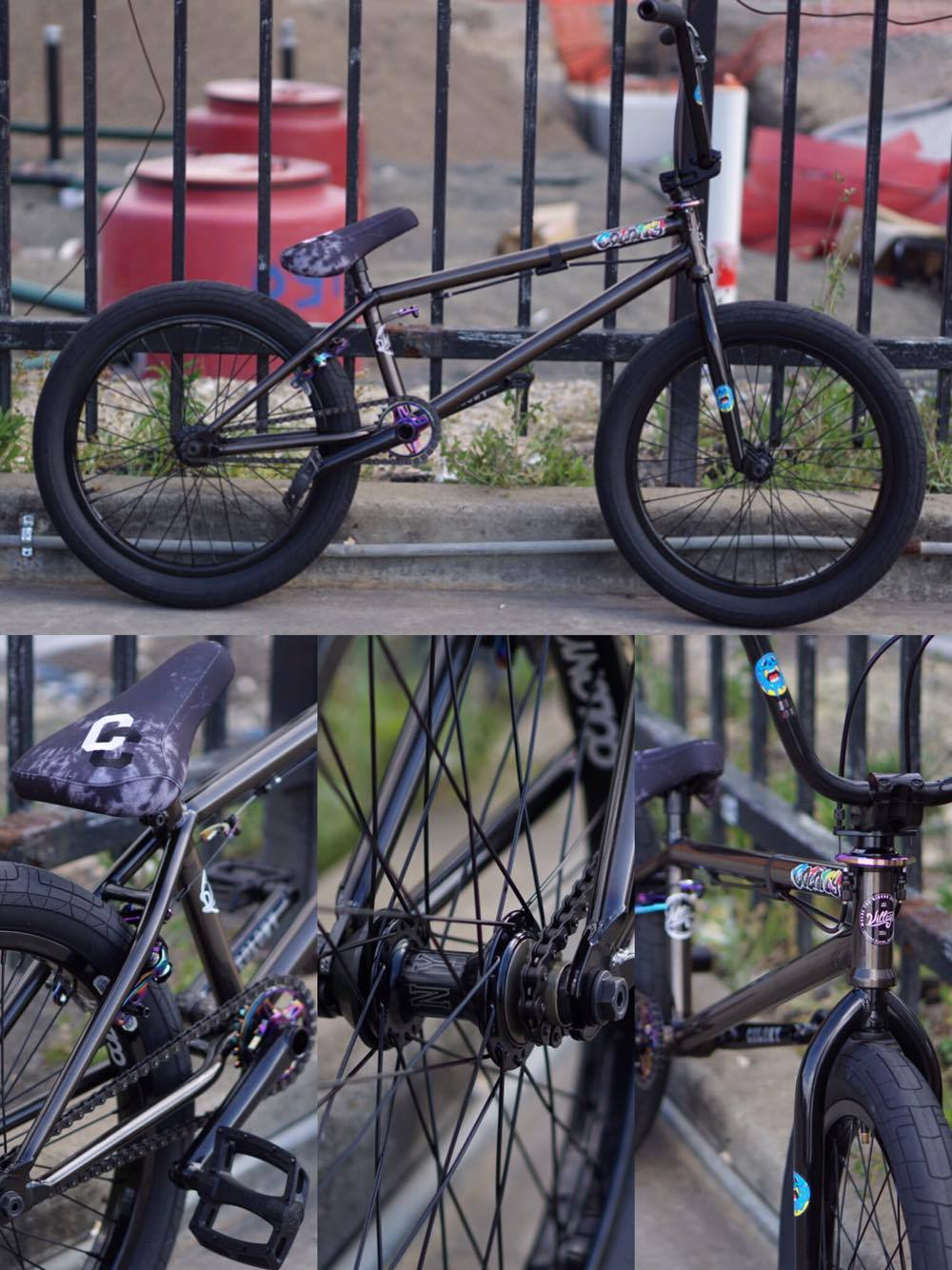 Check out the full video of Chris putting his bike together.
Like the video? Don't forget to subscribe to The Village's YouTube channel to see more videos like this!
Want your set up to look as fresh as Chris's? Head over to The Village store to get your hands on the latest BMX goodies before they sell out!
---
Leave a comment