PhoneGrip


Whats A Village Phone Grip I hear you say? Simply its a grip, a stand, a wrap and more for your Phone...

Add a single Phone Grip, or a pair of Grips, to the back of almost any mobile device to transform its capabilities. Village Phone Grips whenever you need a grip, a stand, an earbud-management system, or just something to play with.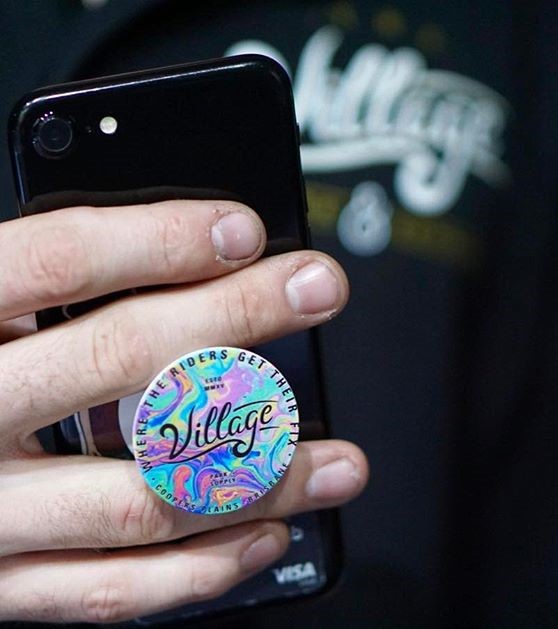 Village Phone Grips not only make terrific phone grips and phone stands, they also make holding tablets and e-readers more comfortable and secure. While Holders do not stick to all devices and cases -- especially those made of silicone or with a waterproofing coating -- they do stick to most typical devices and cases.
Whether you place Grips on your Nintendo 3DS for gaming, your GoPro for a supplemental grip in the water, or on your bedroom mirror to hang jewelry, on your car windscreen to hold your air-freshner, the possibilities are endless. Where do you put your Phone Grip? Let us know what you use your Village Phone Grip for on Facebook or Instagram
CLICK HERE to get your Village Phone Grip